The Gardens Casino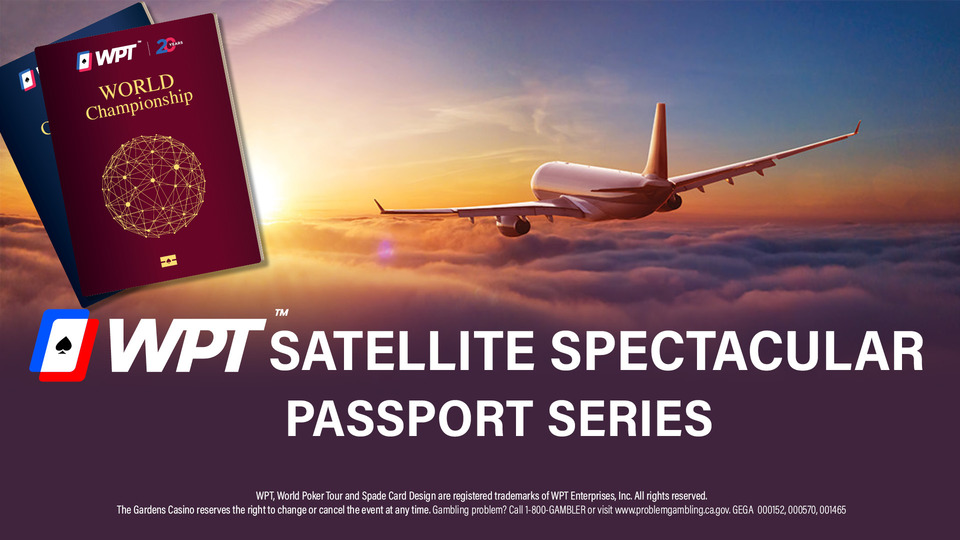 WPT® Satellite Spectacular X
Tournament Player Promotion: Over $80,000 in WPT Passports and Prizes
Players decide where to play on the World Poker Tour
(BONUS: NEW!! Final Table monthly leader board to enter $25,000 Guarantee Tournament!)

Tournament players can qualify from November 2, 2022 through March 25, 2023
The Gardens Casino tournament players can earn points for every tournament entry, BONUS points available, see chart for details. Players will receive more tournament chips as they earn more points. All players will automatically earn points and may receive bonus points. An updated list will be provided at the Tournament Section. The WPT Satellite Spectacular X qualifiers will play a No Limit Hold'em tournament and the event will take place on Sunday April 2, 2023 at 10am; there will be a $30 Total Buy-In (Entry Fee $15 + Service Charge $15) on the day of the event for those that qualify. Players need a minimum of 10 points to qualify.
Point System:
Qualify via the Gardens Casino weekly tournaments

Total

Buy-In

Points Per Entry

Bonus

Points

Total

Points

Wednesdays at 11:30am

$130

1

0

1

Thursdays at 11:30am

$130

1

0

1

Fridays at 11:30am

$240

1

1

2

Saturdays at 11:30am

$250

1

1

2
BONUS: Final Table monthly leader board. The top nine players for each month will earn a non-refundable entry into the Gardens $25,000 guarantee weekly Saturday tournament ($250 buy-in; $2,250 monthly value)
Players receive 1 point for making a final table on Wednesdays & Thursdays

Players receive 2 points for making a final table on Fridays & Saturdays
Starting chips for April 2, 2023:




10 to 20 points

= 2,000 chips I 21 to 30 points = 3,000 chips I 31 to 40 points = 4,000 chips


41 to 59 points

= 5,000 I 60 points or more = 6,000 min.


(Players receive 100 chips for every point they earn after 60 points)
Payouts for April 2, 2023:




On Sunday April 2, 2023, at 10am, players 27-19 each receive $250, players 18-12 each receive $500, players 11-1 (Top 11) each receive nontransferable and nonrefundable WPT Passport which can be used within a calendar year for any of the scheduled WPT Main Tour events. The WPT Passport includes a buy-in to a WPT Main Tour main event and travel expenses up to $6,000 (Some restrictions may apply), and special WPT VIP passes which include meet and greet with WPT talent. See WPT Main Tour schedule at wpt.com.
WPT, World Poker Tour and Spade Card Design are registered trademarks of WPT Enterprises, Inc. All rights reserved. The Gardens Casino reserves the right to change or cancel the event at any time.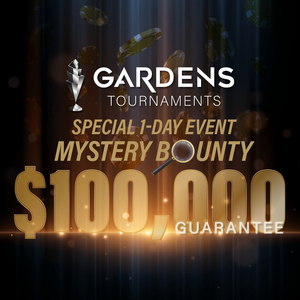 $100,000 Guarantee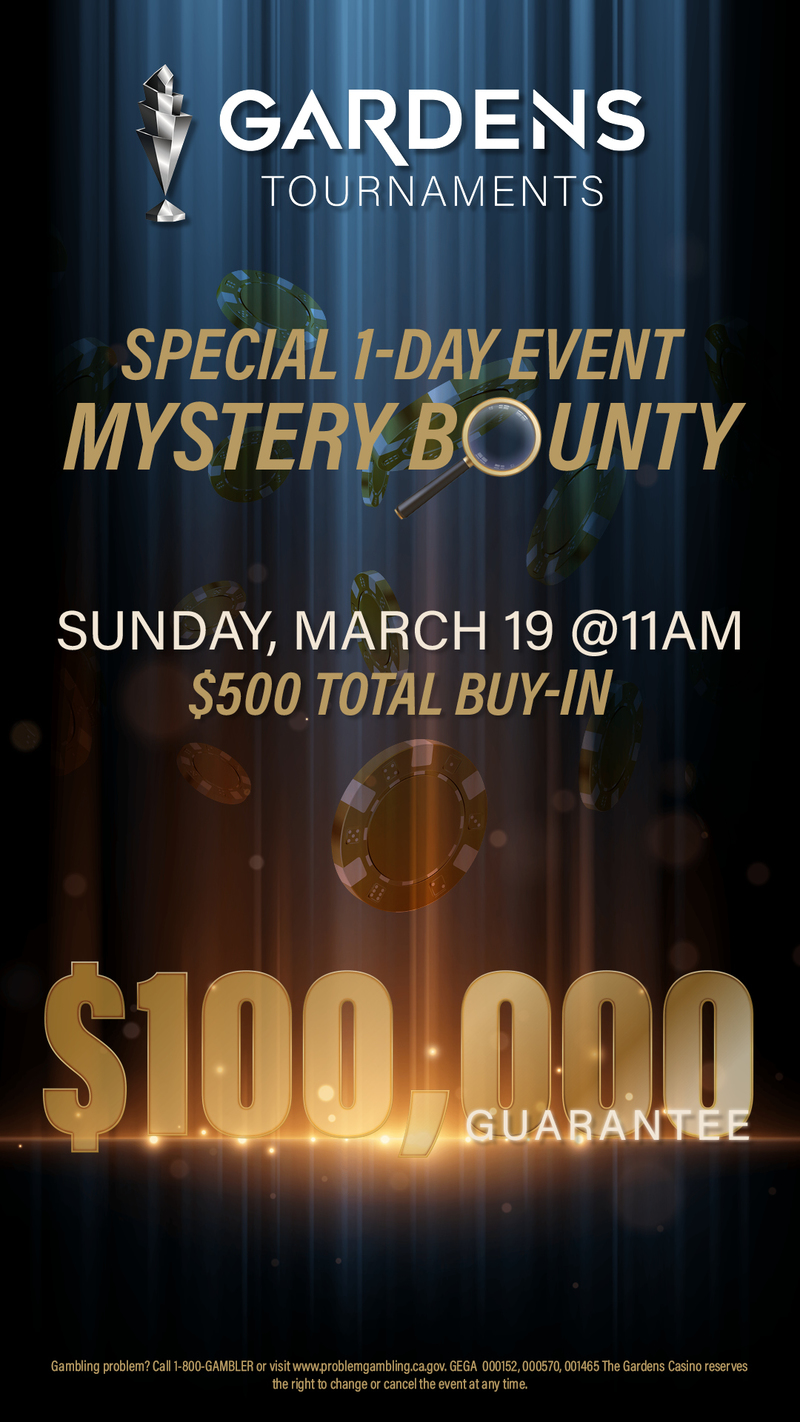 Click here for structure